Holiday Card Sets

We have five designs: Mountain Holiday, Snow Bear, Peace on Earth, Peace Bike and Holiday Lights. Can't decide? Get the Assorted Pack - 3 each of 4 designs. Please note: Mountain Holiday is not included in the Assorted Set.
These high quality digitally-printed cards are available in sets of 12 and are 4 1/4" by 5 1/2" folded with matching envelopes. They are printed locally here in Colorado and the paper is FSC certified 100% post consumer recycled.
Note that the watermark is not on the printed cards.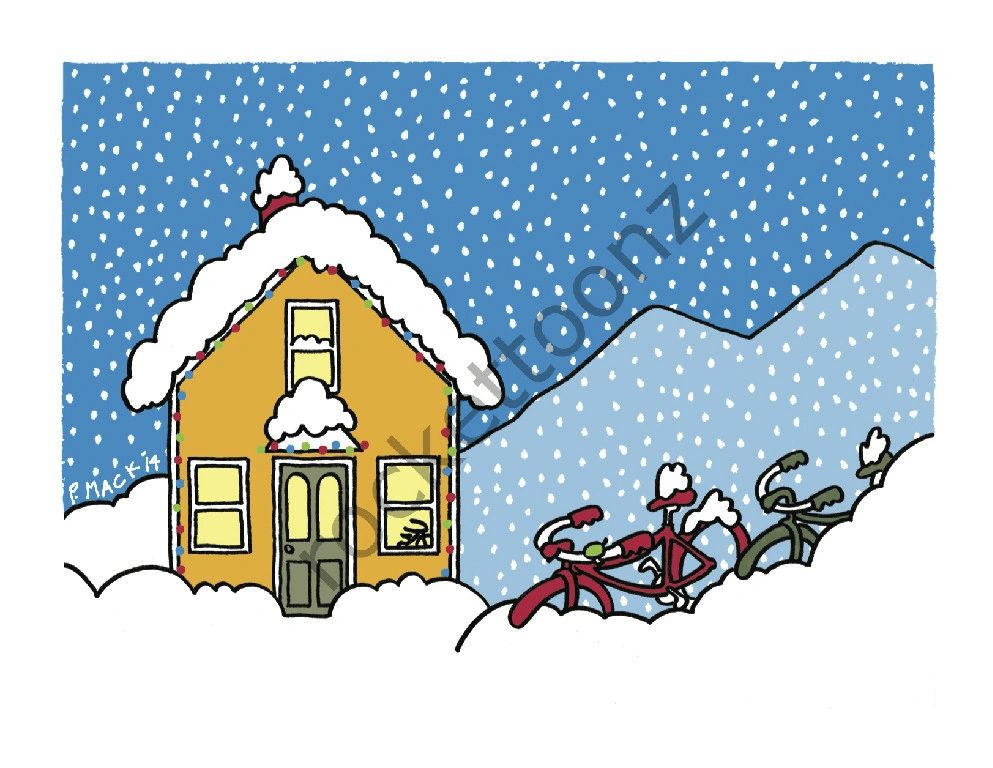 New! Mountain Holiday -
Inside:
Blank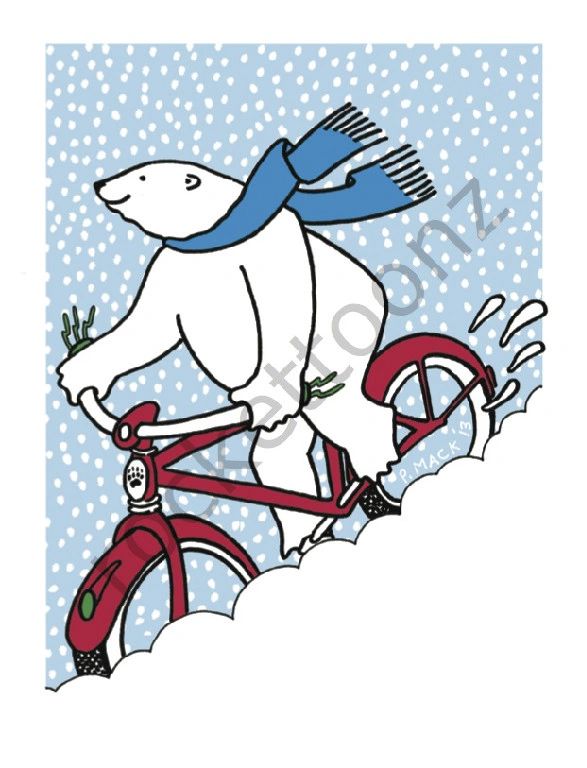 Snow Bear -
Inside:
Blank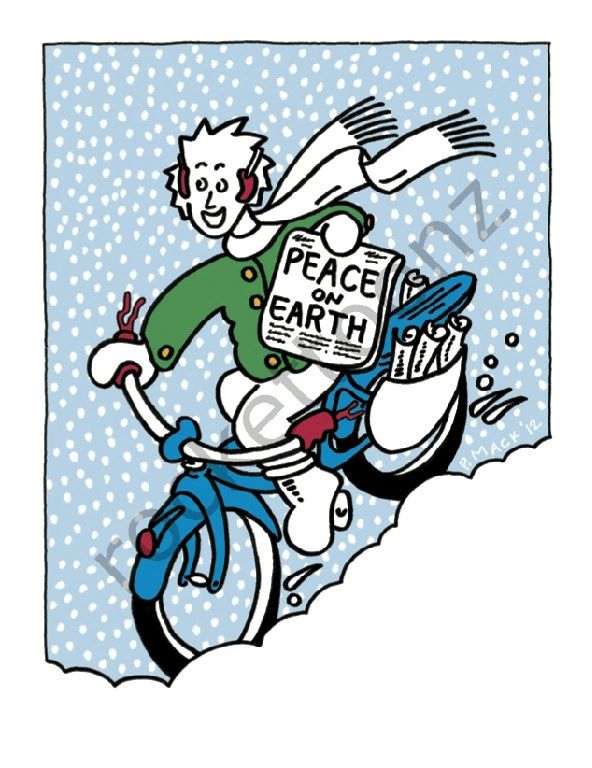 Peace on Earth -
Inside:
Blank
Peace Bike -
Inside:
Blank
Holiday Lights -
Inside:
HAPPY HOLIDAYS!
Letterpress Cards
These cards are hand-printed one at a time. They are elegant and tactile. We have several images available. The "Thank You - Newsboy Bike" at 3 1/2" by 5" in black and red.

The "Go For A Ride" townie and the "Let's Ride" tandem are available in blue, red, mango and green. The "First Ride" trike is available in red just like your first one! All are

4 1/4" by 5 1/2"

folded and printed on recycled paper or 100% cotton.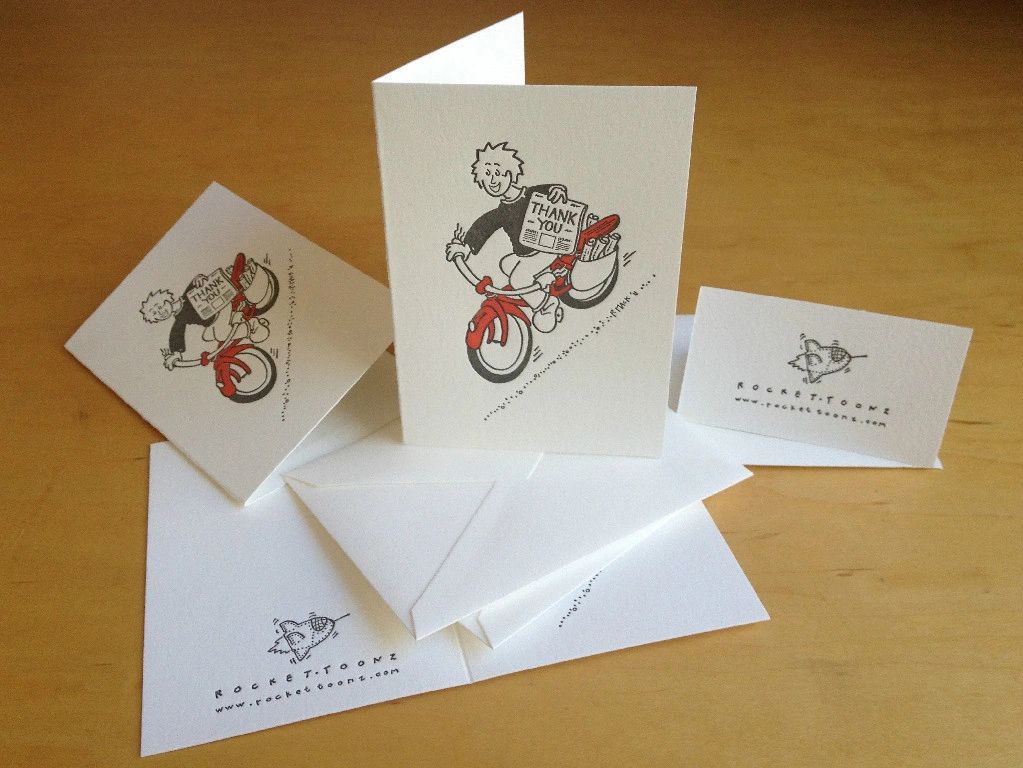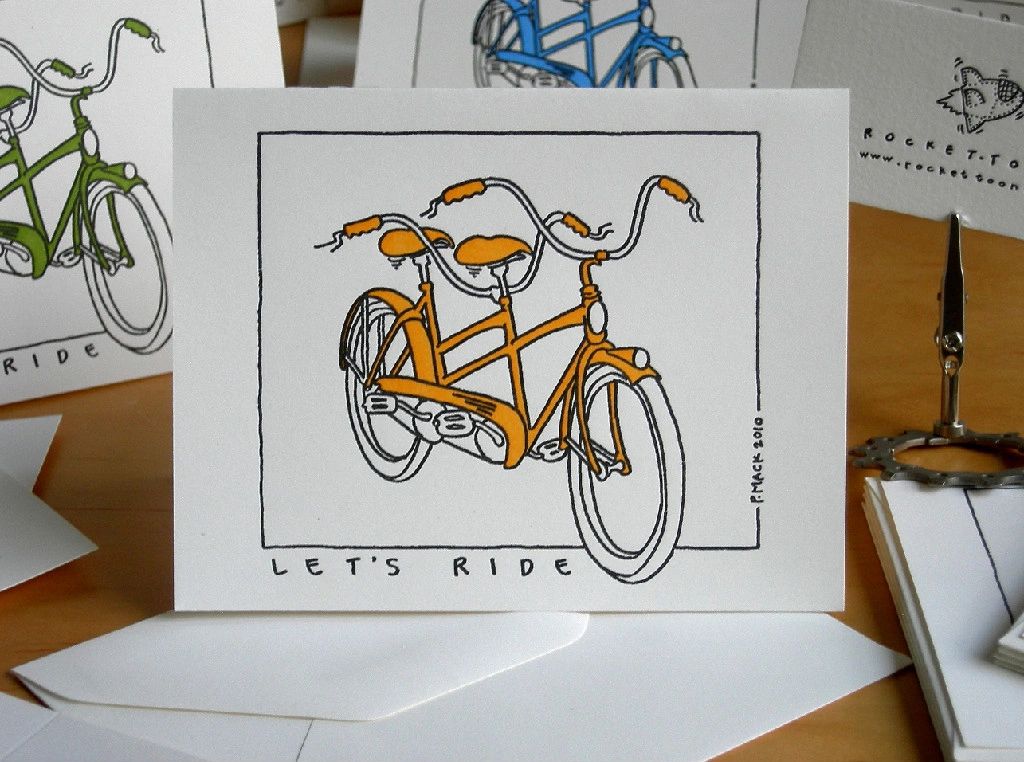 Post Cards
We have postcards with the same images and colors found on our letterpress cards. They are printed on heavy glossy recycled card stock
.
Thanks for shopping with us!
Keep checking in with us as there's always something in the works. We've been cruising the home planet with pens and pencils in hand.

Custom!
We love to do custom logos, illustrations, announcements, posters, personal cards and e-blast images for your special event, ride or celebration.
Please
contact
us with any questions or special requests!
Please spread the word by letting your friends know about us!

Happy riding!

Peace